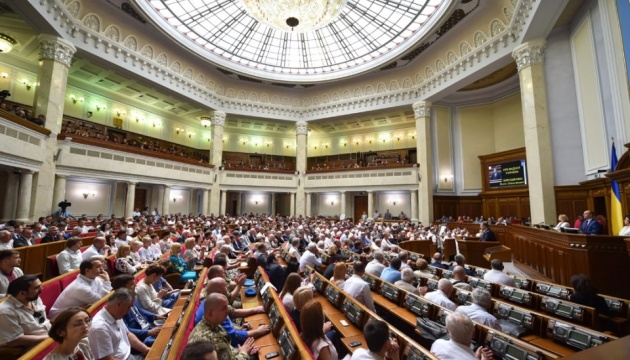 VR adopts law on amnesty in 2016
Legislators today adopted law number 4255 called On amnesty in 2016, which grants an amnesty for convicted participants of anti-terrorist operations, who didn't commit felonies. A total of 247 MPs voted to adopt the legislation, Ukrinform has reported.
The adopted law provides an amnesty and encompasses primarily those categories of convicts who are most vulnerable and socially unprotected. In particular, it is planned to grant an amnesty to minors and women along with men who have children under 16 or disabled children or disabled children of the first, second and third degrees, those suffering from TB and cancer; persons who have reached retirement age.
The law also stipulates an amnesty for servicemen who defended Ukrainian independence, sovereignty and territorial integrity by taking part in the Anti-Terrorist Operation in Donbas.
tl