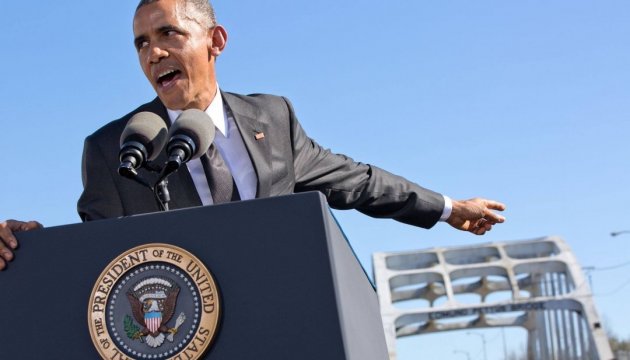 Obama reminds Putin about Russian obligations under Minsk accords
U.S. President Barack Obama and Russian President Vladimir Putin discussed in a telephone conversation a number of foreign policy issues, including the situation in Ukraine, Nagorno-Karabakh, Syria, fight against ISIS and other international terrorism threats.
The American leader drew attention to the need for full implementation of the Minsk agreements by the Russian side, the White House press service reports.
"On Ukraine, President Obama urged President Putin to take steps to end the significant uptick in fighting in eastern Ukraine and stressed the urgent importance of moving forward with full implementation of the Minsk agreements," the statement reads.
ol