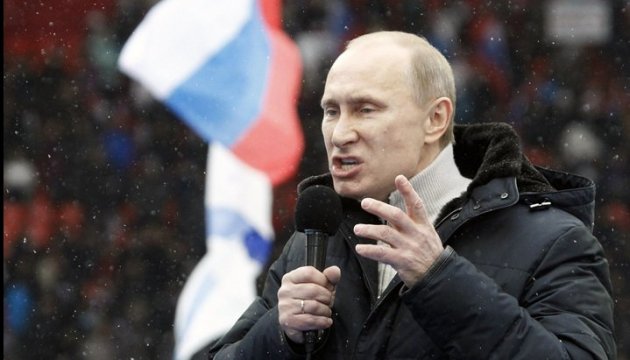 Turchynov: Putin is constructing a dangerous totalitarian governance model in Russia
Russian President Vladimir Putin has been setting up a dangerous totalitarian governance model in Russia, Secretary of National Security and Defense of Ukraine Oleksandr Turchynov made a statement at the meeting with the Norwegian Foreign Minister Borge Brende, according to the press release issued by Ukrainian National Security and Defense Council (NSDC).
The sides have discussed the current situation in eastern Ukraine, Russian attempts to escalate the conflict and launch a new offensive in Donbas, the prospects for reforming Ukrainian security and defense sectors and Norwegian support of these efforts, as well as the development of cooperation between the countries.
"We thank the Government of Norway for its consistent support of Ukraine," said Turchynov and he noted that now it is important to block lifting of sanctions against Russia. "It is important that the sanctions will be extended and intensified since peace is the only mechanism which can stop further militarization of the Russian Federation," he said.
The Ukrainian NSDC Secretary noted that Putin is building a dangerous totalitarian ruling model making "Russia's economic growth not as important as her military victories, which may be one of the causes for escalating hostilities in eastern Ukraine."
tl