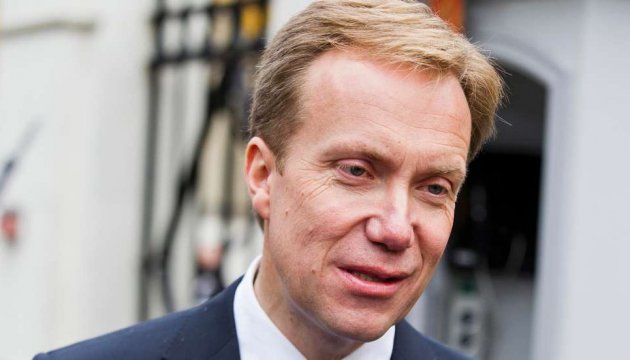 FM Brende: Norway to support reforms in Ukraine
Norway will support reforms that will be implemented in Ukraine, Norwegian Minister for Foreign Affairs Borge Brende made a statement at a a joint press conference with Ukrainian Foreign Minister Pavlo Klimkin on Wednesday, Ukrinform has reported.
"We will support all the reforms. We are glad that the Ukrainian economy has begun to expand. Although this growth totals only one percent, but we are happy about even this growth because the country conducts reforms amid conditions of conflict and aggression it fights off in Donbas," Brende said.
The diplomat noted "we did provide assistance to [internally] displaced persons as well as to the victims and injured people. This fact shows the serious consequences of destabilization in Donbas as a result of Russia's actions," he said.
Borge Brende stated that the sides will discuss their ties before President Petro Poroshenko's visit to Norway which is planned to take place in mid-October. The Ukrainian President will hold bilateral talks with the Prime Minister of Norway during his visit.
The Norwegian Minister pointed out that his country backs the efforts of the Ukrainian Foreign Ministry in the Minsk process, but important conditions for the settlement are remaining to be fulfilled. These include such conditions as halting of aggression and withdrawal of Russian troops and military machinery from Donbas, restoration of Ukrainian control over the areas on the Ukrainian-Russian border.
tl