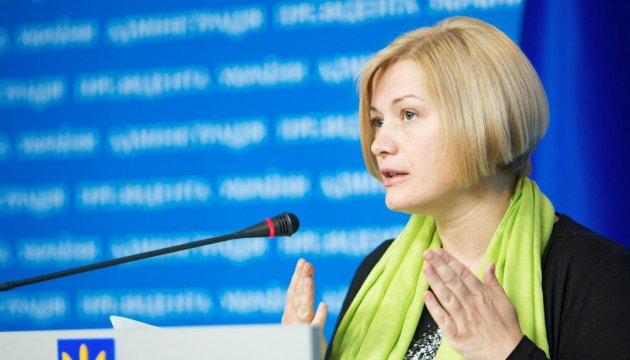 Herashchenko: Rebels admit they transferred Ukrainian hostages from Donetsk SBU to jail
Representatives of the so-called DPR have confirmed information they transferred Ukrainian hostages, who were previously held in the Donetsk SBU building to a pre-trial jail with worse living conditions, First Deputy Speaker of the VR Iryna Herashchenko wrote on her Facebook page.
"When I asked them if it was true and that I ought to provide accurate information to their relatives, they said that "the hostages are suspects in criminal cases, and they are being kept there, where they deserve to be held," she noted.
Herashchenko said that she wrote our people letters of support and asked the OSCE representatives to deliver them to the hostages.
tl