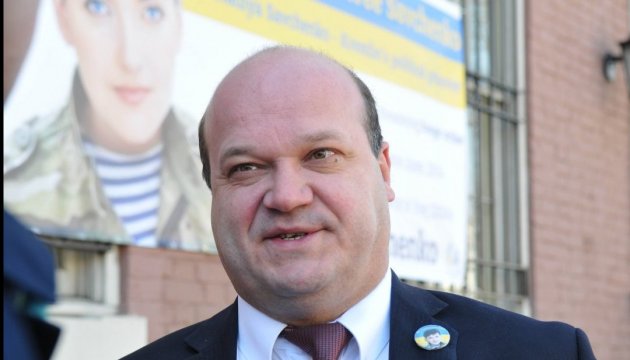 Ukraine Ambassador to U.S. says about work priorities
Ukrinform's own American correspondent spoke with the Ukrainian Ambassador to the U.S. Valery Chaly.
Here is an excerpt of the interview.
Ukrinfrorm: What are your priorities for the next period?
Chaly: Obviously, we have many plans and priorities. Among them is resumption of the Strategic Partnership Commission's work, which was established in 1996 by Ukrainian President Kuchma and U.S.Vice President Gore, and it then continued to work at the level of foreign ministers. I hope the meeting of the Commission will be held in an updated format next year. We are also planning to expand dialogue at the level of other institutional mechanisms. In addition, we expect to strengthen cooperation between the Verkhovna Rada and U.S. Congress. We will facilitate contacts between NGOs and experts with their American counterparts.
We will also work on issues in the security and defense sectors. I can say that in a short while you will hear news about new defense equipment shipments from the U.S. The U.S. Congress has provided $300 million for this fiscal year, and I think that the current position of U.S. Senate to allocate at least $500 million for next year, which we are trying to support, will be fulfilled in full.
We will continue dialogue on reforms of the new police, which have shown an effective result, but it needs to be completed throughout Ukraine. We hope to get help with this from the U.S, including obtaining support from some states. Regional cooperation is one of the key fields in our work. Another major issue on our list is to boost U.S. investment [in Ukraine].
We are aware that the U.S. backs us, but it has its own national interests, so we have to prove to them that bilateral cooperation is essential not only to us but also for the people of the United States.
l