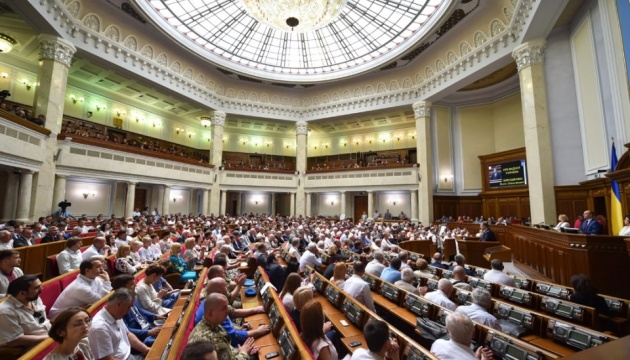 VR begins hearings to permit detention of MP Onyshchenko
Ukrainian legislators have begun hearings on granting their consent to the criminal prosecution, detention and arrest of their colleague Oleksandr Onyshchenko, who is accused of stealing billions in natural gas sales schemes.
Ukrinform reports that Prosecutor-General Yuriy Lutsenko delivering a speech asking for Onyshchenko to be stripped of his immunity from prosecution as an MP.
The head of the Specialized Anti-Corruption Prosecutor's Office Nazar Holodnytsky is also present in the Verkhovna Rada along with director of the National Anti-Corruption Bureau Artem Sytnyk.
VR Speaker Andriy Parubiy said that MP Onyshchenko is not present at today's plenary sitting.
tl