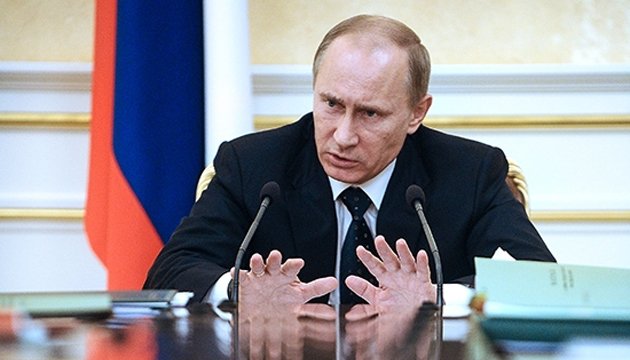 Poroshenko, Putin had two phone conversations in last month
President of Ukraine Petro Poroshenko had two phone conversations with Russian President Vladimir Putin over the past month. The presidents discussed the release of Ukrainian hostages.
Ukrainian President said this in an interview with BTV Bulgarian TV channel.
"I can say that we had two phone conversations over the past month and they were entirely devoted to release of hostages," he said.
Poroshenko stressed that dozens of Ukrainians were currently arrested and held in Russian prisons merely because they had Ukrainian passports. In addition, Ukrainian President said that hundreds of Ukrainians were held now as hostages in basements in the occupied territories.
"Naturally, we demand to comply with the Minsk agreements, including the part on immediate release of hostages," Poroshenko noted.
ol