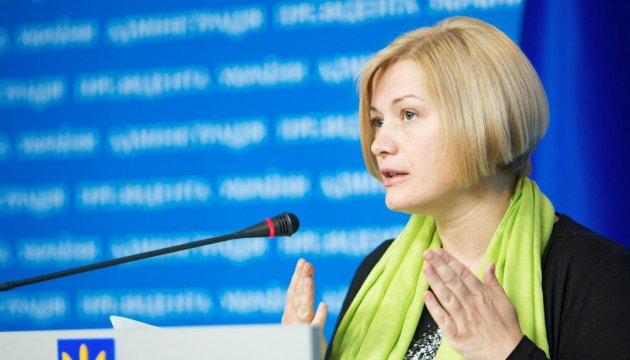 VR First Deputy Speaker: Ukraine - EU consultations on future of relations to be held soon
First Deputy Speaker Iryna Herashchenko has said high-level consultations between Ukraine and the European Union on the possible effects of British referendum on further relations between the countries will be held in the near future, the official wrote on Facebook.
"Consultations between Ukraine and the EU concerning the consequences of [British] referendum for our bilateral relations will be held at high level very soon," the lawmaker said.
She noted the need for such consultations has arisen in connection with the Brexit results and Britain's possible exit from the EU.
Moreover, she said that Ukraine expects the decision to obtain a visa-free regime with the EU already this year.
Also, the Verkhovna Rada Deputy Speaker has pointed out the importance of the EU's ongoing joint policy regarding the anti-Russian sanctions to implement the Minsk agreements in full.
tl