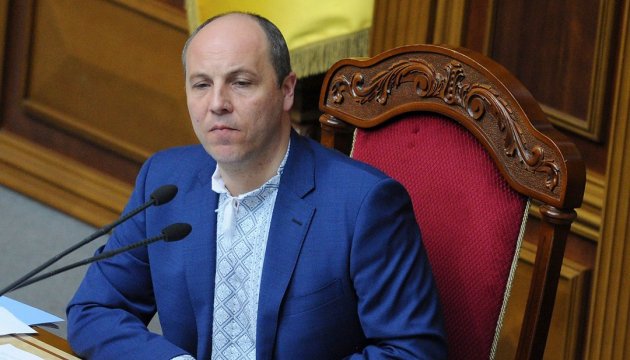 VR speaker: Reforms in Ukraine need information support
Ukraine's Verkhovna Rada Chairman Andriy Parubiy has held a meeting with the newly appointed head of the Council of Europe Office in Ukraine, Morten Enberg, the VR press service reports.
The Ukrainian speaker asked Enberg to render more information support for the reforms carried out in Ukraine: "There are a lot of spheres where sweeping and fundamental changes have been made, and we want that our colleagues from abroad be informed about this. We would like them to understand in which conditions these [changes] are carried out and what great political efforts are made to implement these reforms".
Enberg, in turn, said that "there is progress in the reforms carried out in Ukraine" and this "adds optimism". He also stressed that further support of Ukraine from the side of the Council of Europe is needed, in particular, regarding the issues of evaluation of bills, reforming Parliament, electoral system, and true coverage of the situation in Ukraine.
In addition, the sides discussed the issues of further cooperation between Ukraine and the Council of Europe, in particular, in the sphere of legislation improvement and the assistance in implementing reforms.
iy