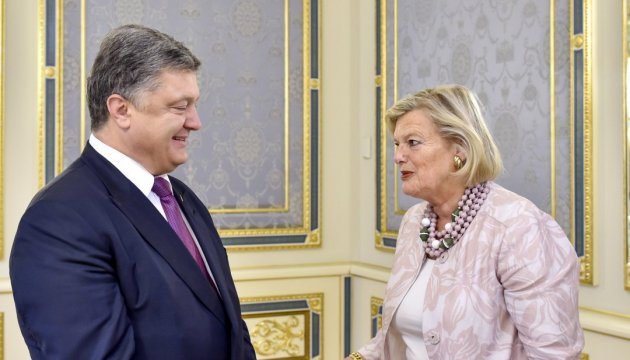 Ukrainian President met with President of Dutch Senate
President of Ukraine Petro Poroshenko has held a meeting with President of the Dutch Senate Ankie Broekers-Knol, who is on an official visit to Ukraine, the president's press service reports.
"The President called on the Dutch parliamentarians to make efficient decisions in order to complete the ratification of the Association Agreement between Ukraine and the EU by the Netherlands. The President also said he hopes that the results of the April referendum in the Netherlands would not be an obstacle on this way. The President also hopes that the EU will approve a decision on the introduction of a visa-free regime for Ukrainian citizens as early as possible," reads a report.
According to Poroshenko, Ukraine has fulfilled all the needed requirements and "the European side itself approved this".
In addition, the President also informed about Ukraine's actions in combating corruption, reforms of the prosecutor's office and the implementation of judicial reform.
iy