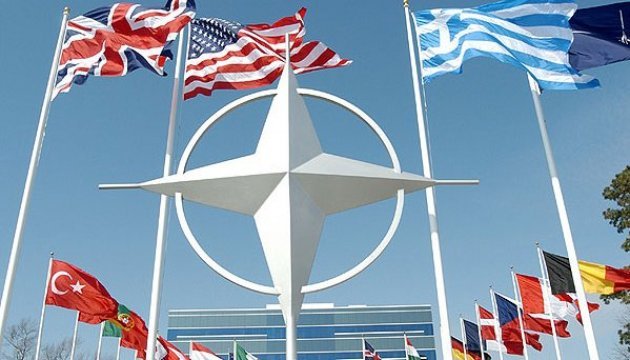 NATO approves new comprehensive assistance package for Ukraine
NATO defense ministers have endorsed a new comprehensive package to assist Ukraine in reforming its defense and security sectors and strengthening defense capabilities, NATO Secretary General Jens Stoltenberg said at a session of the Ukraine-NATO defense ministers meeting on Wednesday in Brussels, Ukrinform's own Belgium correspondent has reported.
"The [defense] ministers have approved a comprehensive package of assistance to Ukraine. It covers all dimensions of our support," the head of the Alliance noted.
He said that such a decision taken by NATO is aimed at expanding and deepening partnership with Ukraine, which is fighting off Russian aggression.
"Our goal is to create more effective defense and security structures and to strengthen civilian control over them," noted Stoltenberg.
He also stated that the parties will continue their cooperation in the military sector, logistics, cybersecurity and rehabilitation of injured soldiers.
"We are also developing new projects, including waging a hybrid war and sweeping explosive devices," the NATO chief said.
Stoltenberg pointed out that he is looking forward to a meeting with Ukrainian President Petro Poroshenko at the NATO Warsaw Summit on July 8-9.
The NATO Secretary-General once again called on Russia to withdraw its military forces and weapons from Ukraine and implement the Minsk agreements in full.
TL