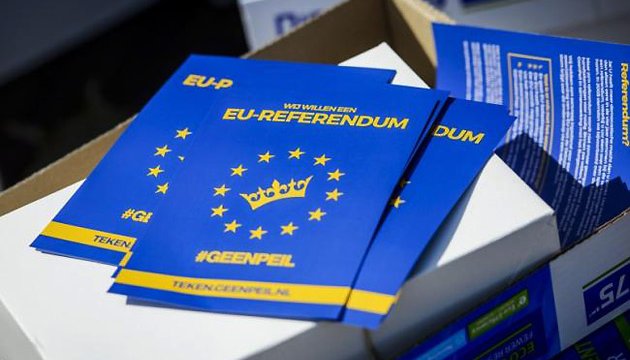 Dutch PM calls results of referendum on EU-Ukraine deal "catastrophic"
Dutch Prime Minister Mark Rutte has called "catastrophic" the negative outcome of the referendum on the Association Agreement Ukraine-EU that was held in the Netherlands on April 6th, he told a meeting with members of the parliaments from the EU Member States in The Hague, NOS Dutch public broadcaster has reported.
"The referendum ended with catastrophic results," said Rutte.
He noted that there is still a probability that the Netherlands will not sign the agreement if negotiations at the EU level and internally between Netherland political parties do not come to an agreement.
Meanwhile, Dutch Prime Minister hopes that the situation will not go that far.
tl