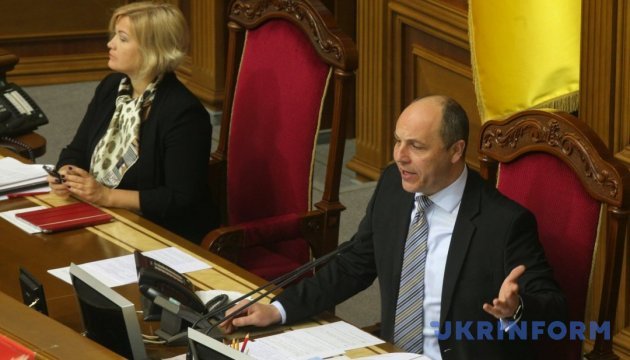 VR Speaker: Parliament may vote for new members of CEC
Verkhovna Rada Speaker Andriy Parubiy said that the MPs may consider the appointment of new members of the Central Election Commission on Thursday this week, he told a briefing in the Verkhovna Rada, Ukrinform reports.
"Voting for new members of the CEC is among the priorities this week. It is a matter of special importance, because it coincides with termination of the powers of the former CEC members and appointment of new ones. The issue requires a total agreement, because if we terminate the powers of the CEC members, and fail to elect new ones, it will threaten the work of the Central Election Commission.
tl