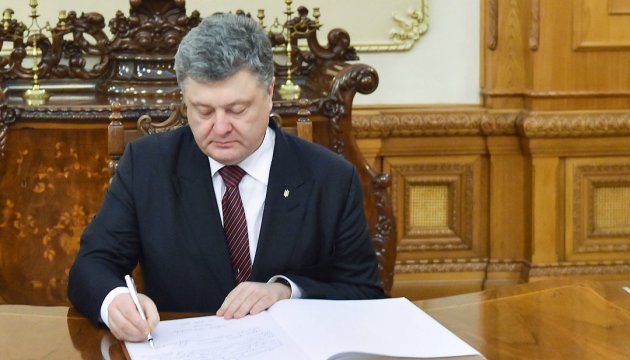 President signs legislative amendments on tax exemption of pensions
President Petro Poroshenko signed Law on Amendments to the Tax Code of Ukraine on Tax Exemption of Pensions adopted by the Parliament on June 2.
The press service of the Head of State reported.
The Head of State emphasized that the authorities had managed to save the country from default in 2015 and achieve macro-financial stability of the economy in early 2016.
The Head of State emphasized that the decline had been primarily caused by the Russian aggression, occupation of the large industrial region of our country, dismantling and destruction of production in that region and closure of Russian markets for Ukrainian producers.
However, the situation has changed today and we have a positive dynamics. "In the first quarter of 2016, for the first time in 14 quarters, we observe the economic growth. We are confident that this trend will be continued, because we have a growth in foreign investment and attract new investors," Petro Poroshenko noted.
According to the Head of State, all these factors provide an opportunity not only to ensure normal activity of the country, but also to abolish fiscal pressure on pensions.
ish