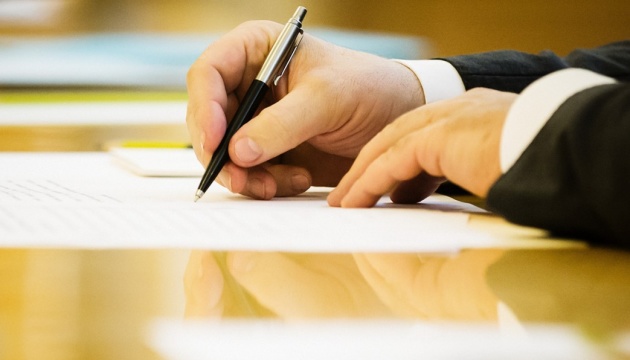 VR Speaker Parubiy signs Constitutional amendments relating to judiciary
The Verkhovna Rada Speaker Andriy Parubiy has signed the law on amendments to the Constitution regarding judiciary and sent it to the President, he made a statement at the ceremony for awarding journalists who work in the ATO zone in Donbas, Ukrinform reports.
"I signed amendments to the Constitution because the five-day deadline ended this morning. In fact, by signing and turning it over to the President we launch a large-scale judicial reform," said the Speaker.
However, Parubiy pointed out that he will sign the law on judicial system and status of the judges only after taking a vote in Parliament on the resolution validating the voting done in violation of the Rules of the Verkhovna Rada.
TL