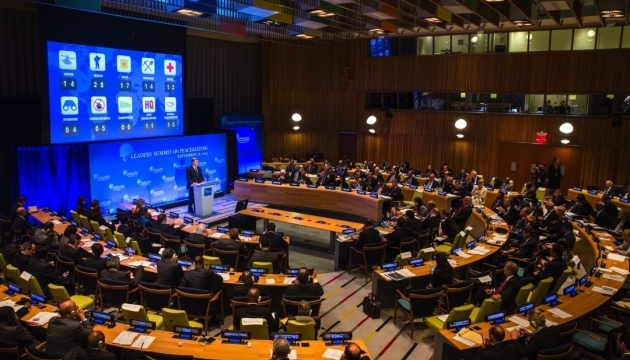 US concerned by UN's report on casualties in Donbas
The UN report on the increase in casualties in eastern Ukraine raises serious concerns and points to the need to stop the violence in the occupied areas. In addition, the Ukrainian authorities must conduct the investigation into the cases of torture in the departments of the Ukraine's Security Service.
Mark Toner, the Deputy Spokesperson for the U.S. Department of State said this at a briefing, an Ukrinform correspondent reports.
"We're deeply troubled that the conflict in Ukraine has now claimed over 90 – 9,000 lives, injured more than 20,000 people. We once again call on the so-called authorities in the separatist-controlled areas to cease their human rights abuses, including killings, tortures, ill treatment, illegal detention, forced labor, as well as restrictions on freedom of movement, peaceful assembly, and expression," Toner said.
He also called to provide access of the international observers to eastern Ukraine and Crimea.
Toner added that the United States called on the Government of Ukraine to ensure a prompt and thorough and transparent investigation and appropriate prosecution of all persons "responsible for alleged incidents of abuses perpetrated by its forces, including those contained – that are described in the UN report."
ol