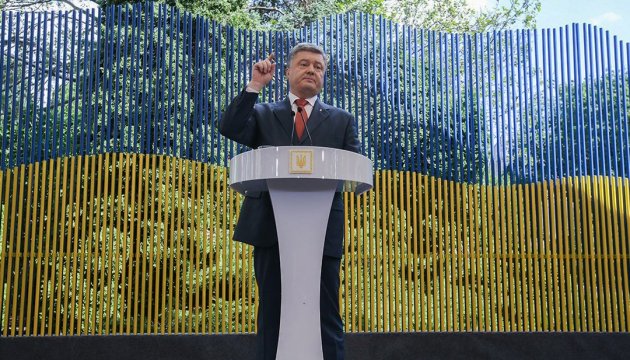 President Poroshenko begins press conference
Freedom of expression is an indicator of Ukraine's European identity, President Petro Poroshenko told journalists at a press conference on Friday, Ukrinform reports.
"Freedom of speech is one of the key indicators of genuine European belonging for Ukraine and I believe that it is one of the principal achievements of the Revolution of Dignity," said Poroshenko.
He noted that his today's discussion with the media will be a frank one.
tl