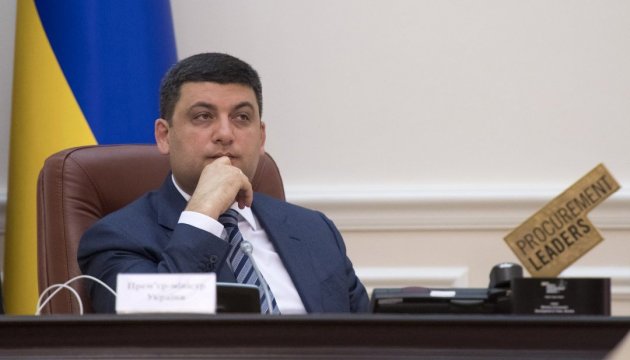 PM Groysman: unity will help us respond to challenges facing Ukraine
Unity will enable us to respond to the challenges facing Ukraine and Ukrainians, Ukrainian Prime Minister Volodymyr Groysman told the Fifth National Prayer Breakfast of Ukraine this morning, the government site reports.
"We know the answer to the questions, and what we lack is basic unity, which can enable us to overcome everything today that is very important for Ukrainians, for our country, for Europe and the world. I would like to see this unity enter our lives for many years to come," the premier said.
"I firmly believe that each of us starting from today after this common prayer will be committed in order to change the world for the better, to do his or her work faithfully and honestly so that every citizen would feel care and love and warmth, and we'll continue to demonstrate unity, sovereignty for the sake of our country, for Europe and the whole world and for the sake of us all," he noted.
tl