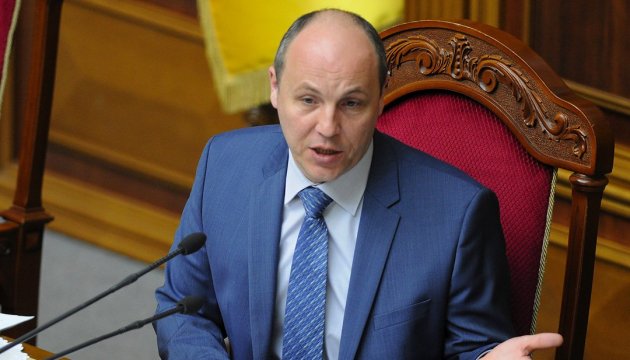 Speaker: Parliament should vote intensively on legislation on Tuesday and Thursday
Verkhovna Rada Speaker Andriy Parubiy has said he supports the initiative of lawmakers to work intensively on Tuesday and Thursday to vote on all bills listed on the agenda, he told a briefing in the Verkhovna Rada, Ukrinform reports.
"We face many ambitious objectives and the heads of Rada committees suggest we start first by voting on legislation on Tuesday and Thursday until we cover all issues on the agenda. I, as Speaker of Parliament, support this initiative and call on MPs to also support this initiative so that we can pass the maximum number of bills during these days," noted Parubiy.
Earlier, he said that Parliament has to adopt a number of acts on reforms with the IMF this week and most importantly - Parliament should amend the Constitution of Ukraine in the part on the judiciary via legislation in its second reading.
tl