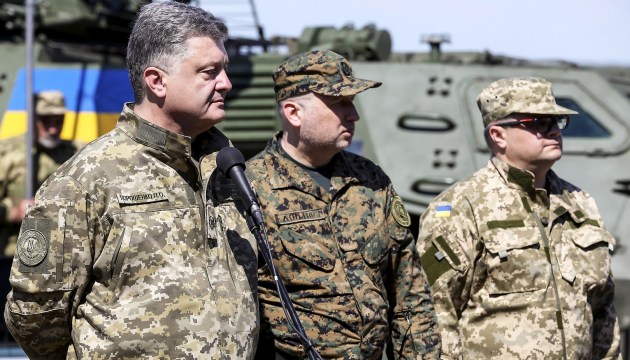 President emphasizes necessity of aligning money supply of border guards and Armed Forces servicemen
President Petro Poroshenko emphasized the necessity of aligning money supply of border guards, servicemen of the Armed Forces of Ukraine, warriors of the National Guard and other security institutions.
The press service of the Head of State reported.
"We have to adopt an immediate decision and make amendments to the State Budget in order to increase the financial supply of the State Border Service," the Head of State said at the NSDC meeting.
"It is inadmissible when different servicemen have different wages, when the AFU servicemen receive UAH 7,000 and border guards receive UAH 4,000," Poroshenko emphasized.
The President has also stressed the need for the further enhancement of contract service in the Armed Forces. At the same time, the increase of professional differentiation in the determination of financial supply level of servicemen is essential.
ish