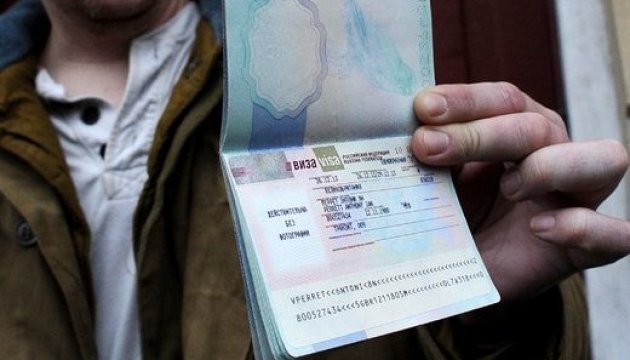 Ukraine's EU envoy: Postponing visa-free regime for Ukraine discussed in Brussels
EU Member States are discussing the possible postponement of introduction of the visa-free regime for Ukraine.
Mykola Tochytskyi, the Representative of Ukraine to the EU, said this in an interview with the Ukrayinska Pravda online newspaper.
According to him, the factor of the migrant crisis could affect the pace of adopting a decision on Ukraine.
The diplomat noted that the European Commission might launch a procedure enabling the decision on a visa-free regime after it is taken to be renegotiated.
"Some EU Member States believe that these changes should be introduced first, and then the visa-free regime for Ukraine can be provided," Tochytskyi said.
At the same time, he added there was no final decision on this matter.
ol