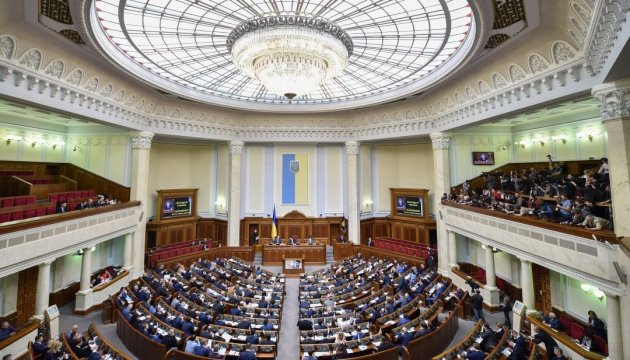 VR begins work, most MPs wearing embroidered shirts
Parliament Speaker Andriy Parubiy has opened a plenary session of the Ukrainian parliament, Ukrinform reports.
A total of 319 lawmakers have registered in the Rada system.
Most MPs wear embroidered shirts today.
"The fact that today MPs came to parliament in their embroidered shirts is a symbol of abiding by Ukrainian traditions. An embroidered shirt is a symbol of indestructibility of the Ukrainian people," said Parubiy.
The Radical Party faction continues to block the rostrum. Their demands include creating of the Temporary Inquiry Commission to look into possible involvement of senior officials in the offshore deals and reduction of natural gas prices for the households.
tl