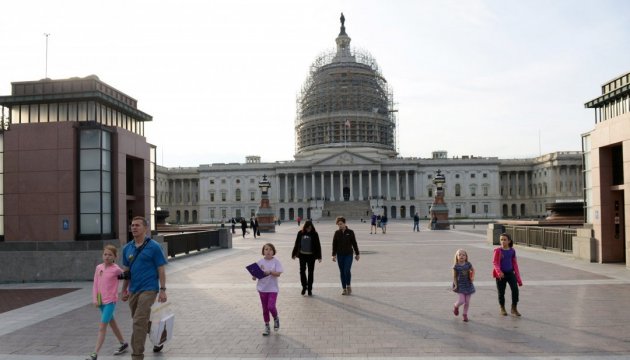 White House officially announced intent to appoint Marie Yovanovitch U.S. Ambassador to Ukraine
United States President Barack Obama has announced his intention to nominate some individuals to new posts.
As the White House officially announced on Wednesday evening, Marie Yovanovitch was appointed Extraordinary and Plenipotentiary Ambassador of the USA to Ukraine, Ukrinform's own American correspondent reports.
"I am glad to announce that these weathered and committed people have decided to serve our country. I'm looking forward to working with them," U.S. President said.
A brief biographical note regarding Marie Yovanovitch says that she graduated from the National War College and Princeton University. She has been working as a career diplomat since 1986. Early in her career she held a number of positions at the U.S. State Department. From 2001 to 2004 Yovanovitch served as U.S. Deputy Chief of Mission in Kyiv. From 2005 to 2008 she was U.S. Ambassador to Kyrgyzstan, and U.S. Ambassador to Armenia from 2008 to 2011.
In addition, the White House has confirmed that current U.S. Ambassador to Ukraine Geoffrey Pyatt, who is being replaced by Jovanovitch, was appointed to a similar post in Greece.
tl