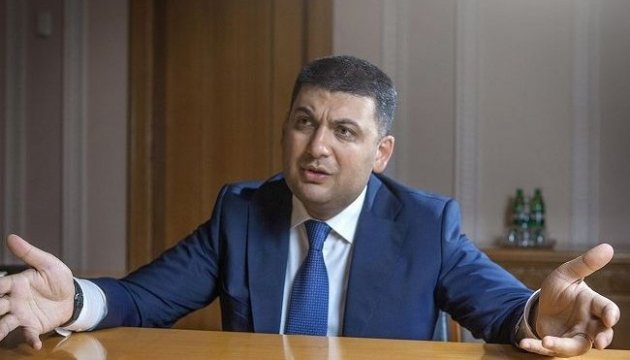 PM Groysman to hold meeting dedicated to problems in pharmaceutical industry
Ukrainian Prime Minister Volodymyr Groysman plans within then next 10 day to hold a meeting dedicated to the current problems in domestic pharmaceutical industry.
The Ukrainian prime minister said this at a meeting with employees of the InterChim Pharmaceutical Company in Odesa region.
"Within the next ten working days I will hold a meeting with producers of medicines, public representatives in the medicinal sphere, and of course those people who are now working in the medical field so that we can see the current problems and take an appropriate decision on each of them," the premier said.
"The Government intends to carry out a comprehensive effective health care reform. We will do everything we can to remove any barriers to promote the development of national production of pharmaceuticals. And at the same time, we are planning to eliminate obstacles for a competitive market", Groysman added.
iy