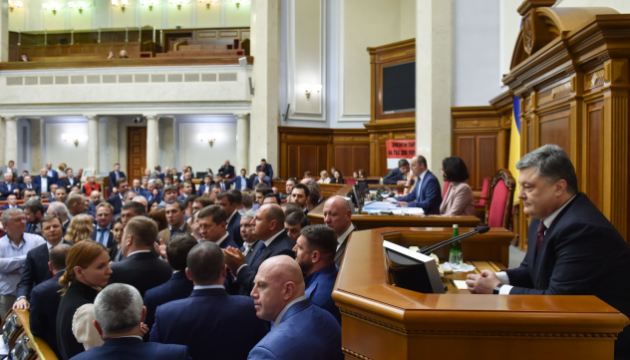 People's Front supports motion to create Rada commission to look into facts of political corruption
The People's Front faction will support a motion by the Poroshenko Bloc to create a Temporary Investigative Commission (TIC) to probe claims of political corruption, faction leader Maxim Burbak told reporters at Parliament, Ukrinform reports.
"The People's Front will back a motion initiated by our coalition colleagues from the Poroshenko Bloc on setting up a TIC to probe the claims of political corruption, which includes a full range of claims [including offshore scandals - Ed.]," said the legislator.
Earlier, Ukrinform reported the three factions in the Verkhovna Rada – Radical Party, Batkivhchyna and Samopomich parties had demanded to create the TIC to probe the offshore claims.
tl