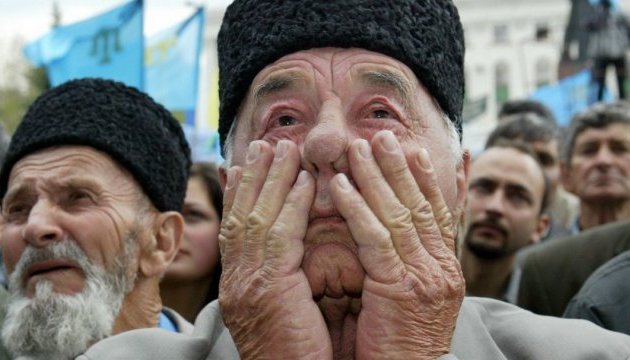 Deportation of Crimean Tatars, Crimea's annexation by Russia discussed in USA
A series of events, aimed at attracting Americans' and the international community attention to the tragedy of the Crimean Tatar people and the current illegal annexation of Crimea by Russia, have begun in the United States, Ukrainian ambassador to the U.S. Valery Chaly said during a wreath-laying ceremony at the Victims of Communism Memorial in downtown Washington, D.C., on Monday, Ukrinforms' own American correspondent reports.
"We are holding various events throughout the United States now," said the Ukrainian diplomat. He added that the events will be directed primarily at the American public.
According to the ambassador, conferences and hearings, including victims of political repressions, are organized in New York. On Monday, an influential U.S. think tank Atlantic Council held a discussion following the demonstration of a documentary film about the situation in Crimea. Also, the victims of repression of the communist regime were remembered. On May 18, the day when the 72th anniversary of the tragic deportation of Crimean Tatars is marked, there will also be events, Chaly said.
In addition, Ukraine intends to raise the Crimea issue more actively in the Security Council, where it has received the status of non-permanent member, and Permanent Mission of Ukraine to the United Nations is working on this task at present. There are many ideas for information events, including the showing of films on the situation in Crimea.
tl