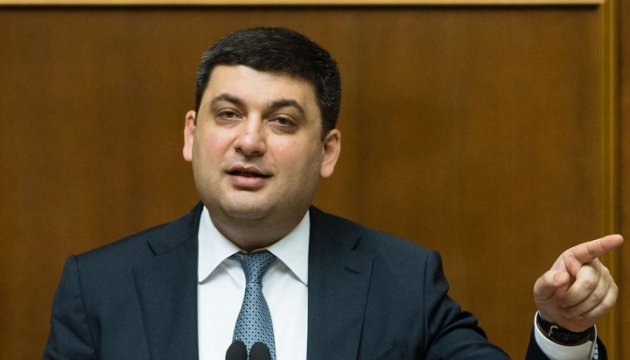 PM Groysman defines "three basic rules" for oligarchs
Prime Minister of Ukraine Volodymyr Groysman has stated "three basic rules" for the oligarchs, according to his interview with Ukrainska Pravda site while responding to the question: "What do you intend to do in order to restrict the influence of large capital on the situation in the country?"
"There are three basic rules. First, for them, the oligarchs, the rules must be uniform. Second, market and only market relations [must apply], excluding any preferences. Third, the power cannot be used in the war among the oligarchs. The position of the oligarchs should be the following: they have to develop economy of the country and not to interfere in its affairs. The adequate oligarchs will agree with this statement. The arrogant and self-confident ones will think about it a bit," said Groysman.
Replying to the question who was first one among the oligarchs congratulated him on premier appointment, Groysman noted: "I believe nobody. None, just none of the oligarchs congratulated me with premiership."
Also, Groysman said that the authorities should meet with business representatives: "This initiative is already voiced by business community, we should look into the format and I will be ready to back it. I think we need to meet in various formats, but it seems that these meetings should be dedicated to the state's interests. This is the priority issue. But we must also meet with small and medium sized businesses. All successful countries rely on small and medium businesses, the self-employed citizens."
tl