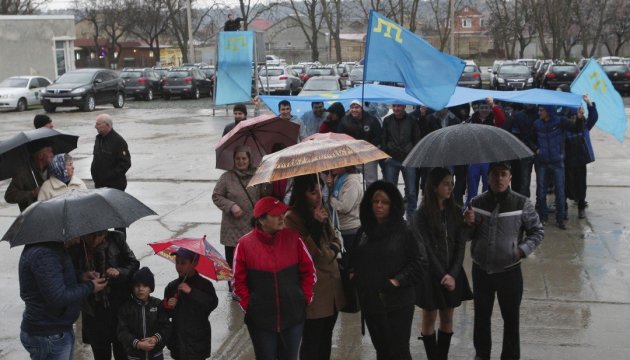 Poroshenko: Repressions of occupation authorities of Crimea against Crimean Tatars and Ukrainians cannot be ignored by Council of Europe
President Petro Poroshenko had a meeting with PACE President Pedro Agramunt who is on an official visit to Ukraine.
The press service of the Head of State reported.
The President has drawn attention of the PACE President to the continuation of Russian aggression against Ukraine, which stipulates the necessity of further political pressure and enhancement of respective sanctions against Russia, inter alia, in the framework of the Council of Europe.
The Head of State expressed gratitude to the PACE President for the Assembly's support and consistent position in the abovementioned issue.
"We urge PACE to use all instruments for the liberation of Ukrainian political prisoners in Russia. In this context, your support and consistent position, dear Mr. President, are crucial," Petro Poroshenko noted.
The parties condemned the decision of the occupation authorities to prohibit Mejlis in Crimea. The Head of State emphasized that a new wave of unprecedented repression of Crimean Tatars and Ukrainians on the peninsula could not be ignored by the Council of Europe.
The parties discussed prospects of important economic, social and internal political reforms in Ukraine.
ish