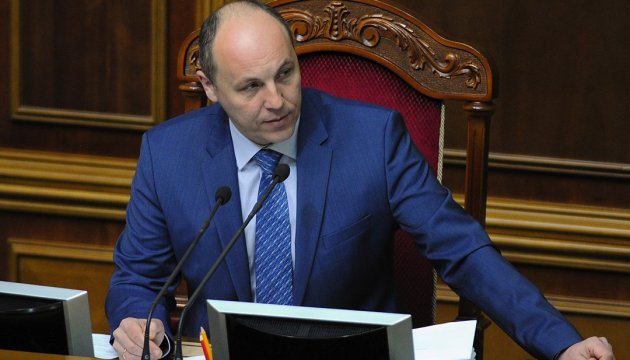 Parubiy: Rada to vote on reforming prosecutor's office and VR within two weeks
During a plenary two-week session the Verkhovna Rada ought to consider bills on reforming the prosecutor's office and amending the regulations of the Verkhovna Rada of Ukraine, VR Speaker Andriy Parubiy told a meeting of the parliament board on Tuesday, Ukrinform reports.
"We have two plenary weeks ahead of us. We are faced with very complex and important challenges that we have to jointly address. We need to debate and resolve the issue on the reform of the prosecutor's office - a standing issue, and we must focus on it. Also, it's important to conclude discussions and put on the voting agenda the question of the reform of the parliament, in accordance with the plan developed together with the Cox mission," Parubiy noted.
He said that these proposals on the reform of parliament were sent to all MPs ten days ago, and some factions have already submitted their proposals, which are now being reviewed.
tl