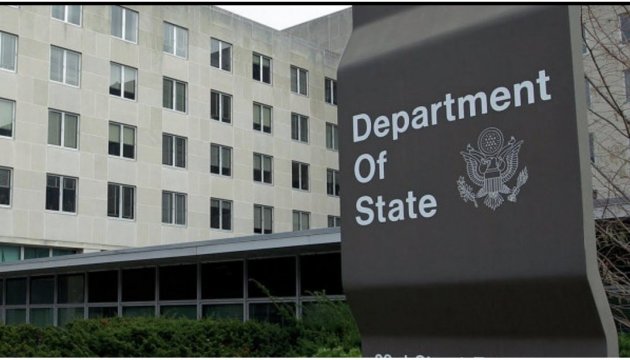 U.S. State Department does not confirm appointment of Yovanovitch new Ambassador to Ukraine
The U.S. State Department has not officially confirmed and commented yet on a possible appointment of Marie Yovanovitch as next American Ambassador to Ukraine, according to the daily press briefing at State Department on Monday, the Ukrinform's own Washington correspondent reports.
"No, I cannot (confirm - ed.) it. I have no announcements regarding personal appointments," said Director of the Press Office at State Department Elizabeth Trudeau while replying to a question whether he could confirm or provide expanded comments on a possible appointment of Marie Yovanovitch to the post of U.S. Ambassador to Ukraine.
Ukrinform reported last week that the Ukrainian media sources in the Ministry for Foreign Affairs of Ukraine have learned that Marie Yovanovitch would become a successor to the current U.S. Ambassador in Kyiv Geoffrey Pyatt.
tl