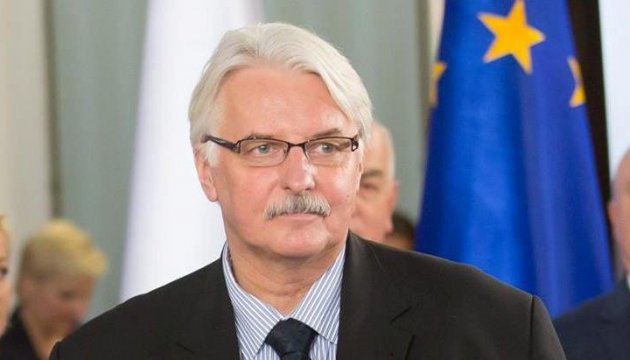 FM Waszczykowski anticipates refugees from East
Polish Foreign Minister Witold Vaschykovskyy doesn't rule out the inflow of refugees to Poland from the East, including Ukraine, as a result of the possible aggravation of the Russian-Ukrainian conflict, head of the Polish diplomacy said on Monday in Warsaw, the Ukrinform's own Poland correspondent reports.
"Poland is a country located on the eastern flank of the EU and NATO, bordering Russia and Ukraine – the countries that are in open conflict against each other. The end of this conflict is not visible, and therefore it can happen that the conflict intensifies and we (Poland - ed.) will become a destination for mass emigration from these areas," he noted.
As previously reported, in September last year, the previous government led by Ewa Kopacz had pledged to accept about seven thousand refugees in Poland. Meanwhile, at present Poland has not granted asylum status to any refugee. The new government headed by premier Beata Szydlo tries to convince that the country does not have the ability to shelter refugees.
tl