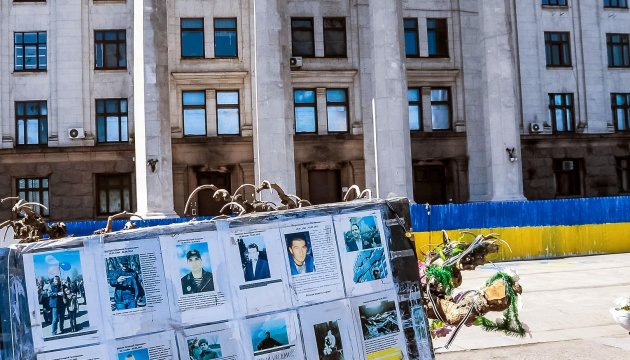 Security Service conducts house searches of "Kulykove field" activists in Odesa
The Security Service of Ukraine (SBU) has been conducting house searches in Odesa of three activists of the political movement "Kulykove field", "Timer" site has reported.
"Officers of the Security Service of Ukraine came with a search warrant to three community representatives and activists of "Kulykove field" in Odesa: Moris Ibrahim, Viktoriya Machulko and Svitlana Naboka," a report noted.
According to the data, the activists had their computers confiscated and received subpoenas for questioning to take place 2 May.
Earlier, the SBU said they are closely monitoring the situation in southern port city of Odesa on the eve of the commemorative events that might be held at the Kulykove field from 1 to10 May.
tl