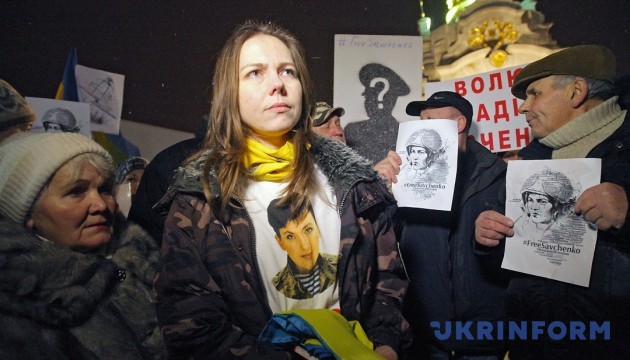 Vira Savchenko returns to Ukraine
Vira Savchenko, the sister of Ukrainian pilot Nadia Savchenko, who is imprisoned in Russia, has returned to Ukraine.
Ukrainian President Petro Poroshenko wrote this on Twitter.
"The consul general in Rostov has just informed me that Vira Savchenko has crossed the Ukrainian border and already returned homeland," the President wrote.
A reminder that yesterday evening, April 27, Russian authorities attempted to detain Vira Savchenko at the checkpoint of Chertkovo in Rostov region, Russia.
iy