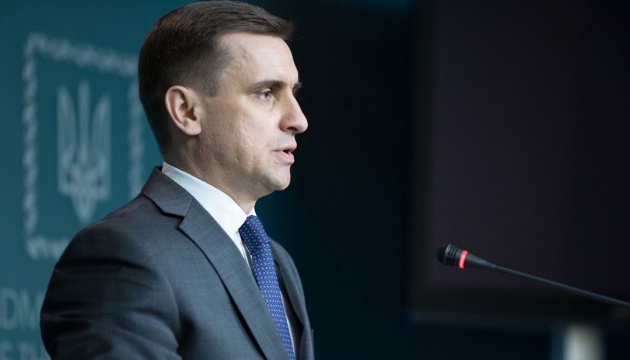 Presidential Administration comments on postponement of Ukraine-EU summit
Ukrainian Presidential Administration Deputy Head Kostiantyn Yeliseyev says a decision to put off the European Union-Ukraine summit to September is pragmatic and deliberate.
"The summit is not a goal in itself. It must produce results regarding cooperation and integration with the EU," Yeliseyev wrote on Twitter.
According to him, "there is no relation between the summit's postponement and a visa-free regime of Ukraine with the EU."
In addition, he said that the European Union "is ready to speed up all the procedures for granting of a visa-free regime to Ukraine. The European Parliament has the political will for this."
As earlier reported, leaders of the European Union and Ukraine agreed to put off the EU-Ukraine summit from May 19 to September. At the same time, Ukrainian President Petro Poroshenko will hold a meeting with the EU leaders in June.
iy