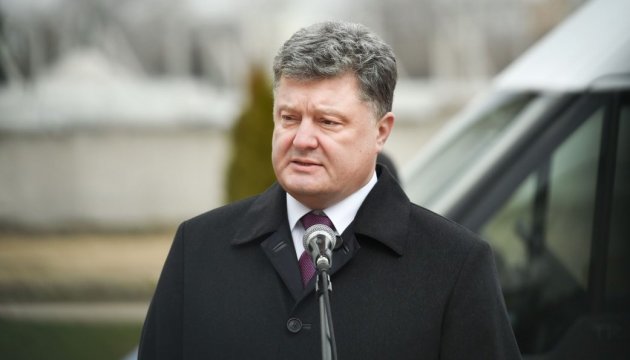 President Poroshenko sees no obstacles in granting of visa-free regime to Ukraine
Ukrainian President Petro Poroshenko says that theoretically the European Union could not approve the decision on granting the visa-free regime to Ukraine, but his recent talks with EU leaders give no grounds for doubts about a positive resolution on the issue.
The Ukrainian President said this in an interview with Ukrainian TV channels, an Ukrinform correspondent reports.
"Could there be a step backwards? Theoretically, it could happen that the [EU] Council does not approve [the decision on the visa-free regime], but in the last two weeks I have been involved in high-profile diplomatic activity - I have had talks with the European Commission President, the President of the European Council, the leaders of the European countries, and they all have appealed to the European Parliament; [President of the European Parliament] Martin Schulz has already said that 'we will do everything possible to speed up the adoption of this decision by the European Parliament', he is sure of victory," President Poroshenko said.
He also recalled yesterday's statement made by the country partners of Ukraine calling on the Council of the European Union to grant a visa-free regime to Ukraine.
"At present I see no threats that the visa-free regime will not be granted to Ukraine. In the second half of 2016, Ukrainians should have the possibility to travel to the European Union on their biometric passports," the president stressed.
iy