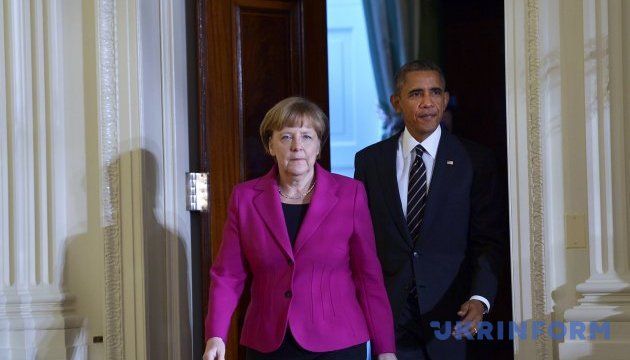 Merkel, Obama call for rapid implementation of Minsk agreements
Germany and the United States continue to support the Minsk agreements, designed to settle the situation in Donbas. German Chancellor Angela Merkel calls for implementation of the steps stipulated in this document as soon as possible.
Merkel said this during a joint press conference with U.S. President Barack Obama in the German city of Hanover on Sunday, DW reports.
"We will jointly take steps for this. Both as in talks with the Ukrainian side and mostly with Russia," Merkel said.
At the same time, she pointed to instability of the armistice in eastern Ukraine. "Until now we haven't got the stable ceasefire, and we should more actively proceed in the political process," German Chancellor said, noting that she had discussed further steps with Obama "in detail" to achieve steady ceasefire in Donbas.
In turn, the U.S. President said that the issue of lifting sanctions against Russia would be raised only when Moscow fully met the provisions of the Minsk peace accords. He also urged the new Government of Ukraine led by Volodymyr Groysman to continue to conduct economic, political and energy reforms in the country.
ol