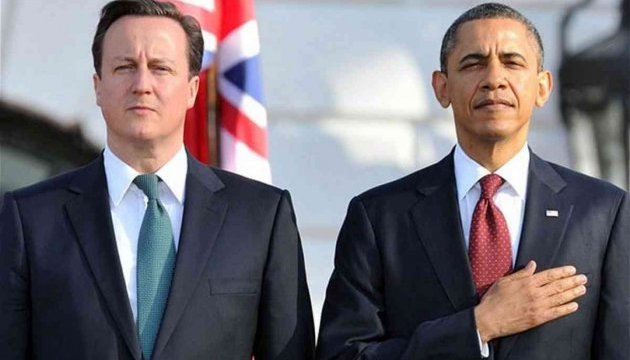 Obama, Cameron discuss Ukraine's issue
US President Barack Obama during a meeting with British Prime Minister David Cameron stressed the need to resolve the conflict in Ukraine.
He said this at a joint press conference in London.
"We have to resolve the conflict in Ukraine and reassure allies who are rightly concerned about Russian aggression," Obama said.
He noted the need to continue to invest in NATO so that "we can meet our overseas commitments, from Afghanistan to the Aegean."
"All NATO allies should aim for the NATO target of spending 2 percent of their GDP on defense," the US President said.
ish