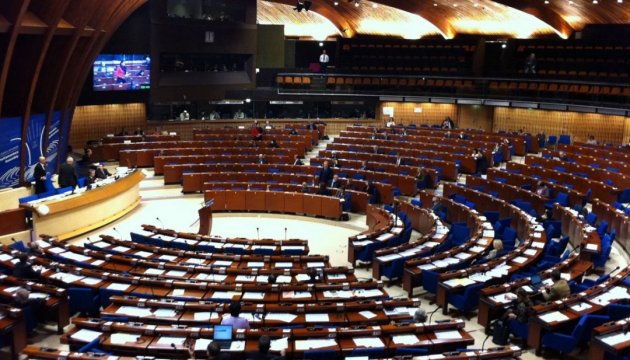 Resolution: PACE calls on Russia to free Savchenko and other political prisoners
The Parliamentary Assembly of the Council of Europe (PACE) has passed a resolution calling on the release of the Ukrainians illegally kept in Russia on politically motivated charges.
A total of 59 parliamentarians voted in favor of the resolution, four voted against, and another two restrained from voting, own Ukrinform correspondent in France reports.
The resolution was drawn up on the basis of the report entitled "The humanitarian concerns with regard to people captured during the war in Ukraine," the text of which was posted on the PACE official website.
According to the document, PACE called on 47 member states of the Council of Europe to impose sanctions against the persons involved in the illegal detention and conviction of Ukrainian pilot Nadiya Savchenko.
According to the resolution, since the annexation of Crimea by the Russian Federation and the beginning of military operations in Luhansk and Donetsk regions in eastern Ukraine, hundreds of Ukrainian servicemen and civilians have reportedly been captured or abducted. According to the Security Service of Ukraine (SBU), since April 2014, 3,015 of them have been released, but 693 people are still being held captive by separatists, and 693 are reported missing.
PACE expressed deep concerns about numerous reports on inhuman conditions, humiliation, forced labor and other forms of violence that have been applied to the captured persons.
At the same time, the Assembly called on the Ukrainian authorities to investigate cases of violations of rights during the detention by the Ukrainian Special Forces or other military battalions, and punish those guilty of violations in line with the national legislation.
iy