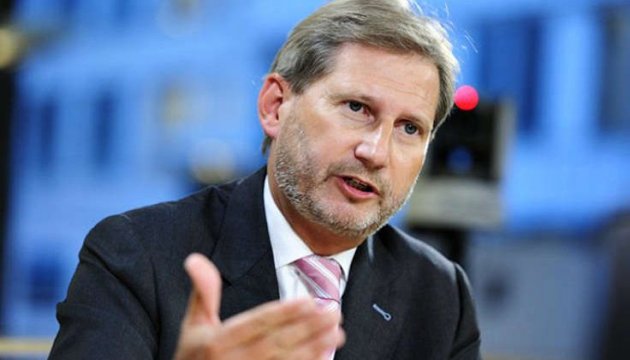 Groysman's government to "breathe new energy" into reforms, Commissioner Hahn hopes
The European Union is ready to continue to support Ukraine.
EU Commissioner for European Neighbourhood Policy and Enlargement Negotiations, Johannes Hahn, assured Ukrainian Prime Minister Volodymyr Groysman of this.
"It is a very good moment for Ukraine now. The European family demonstrates an overall positive attitude towards Ukraine. We should not lose time," the EU Commissioner is quoted by the government portal as saying.
In this context, Hahn reminded about the EU-Ukraine Summit scheduled for May.
The EU Commissioner also congratulated the Ukrainian side on the formation of the new government and praised the intention of the Cabinet of Ministers to "breathe new energy" into continuation of reforms and fulfillment of international obligations within the framework of the agreements with the IMF and the EU.
In turn, the Prime Minister stressed that Ukraine would need support of the European Union in carrying out the priority reform, particularly in the field of public administration.
ol