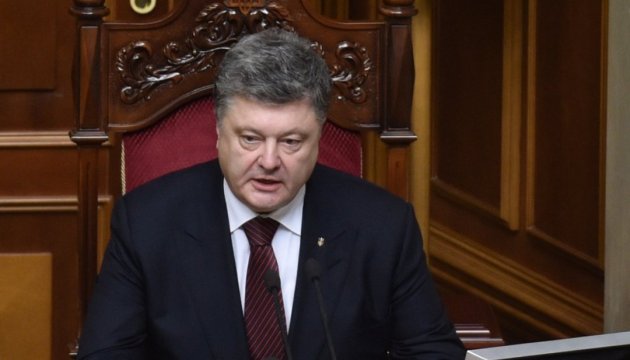 Poroshenko does not view Dutch referendum as 'insurmountable circumstance'
Ukrainian President Petro Poroshenko believes that the referendum in the Netherlands is not an obstacle to the implementation of the EU-Ukraine Association Agreement.
The President said this at a joint press conference with Danish Prime Minister Lars Lokke Rasmussen, a Ukrinform correspondent reports.
"I am grateful to Copenhagen for a solidarity position on the entry into force of the Association Agreement. This process cannot be stopped, and the referendum in the Netherlands is not an insurmountable circumstance in this regard as all 27 member states ratified the agreement and submitted the instruments of ratification," Poroshenko said.
He also thanked Denmark for supporting Ukraine on the issue of a visa-free regime and for the position on the annexation of Crimea.
ol