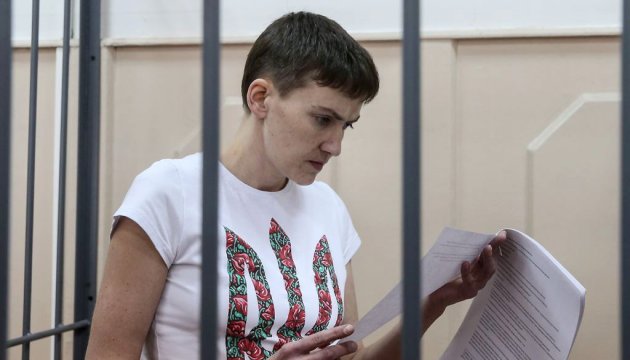 PACE postpones debates on Ukrainian pilot Nadiya Savchenko
The Bureau of the Parliamentary Assembly of the Council of Europe (PACE) has put off the debates on Nadiya Savchenko, the Ukrainian pilot illegally sentenced to 22 years in prison in Russia.
The Chairperson of the Ukrainian delegation to PACE, MP Volodymyr Ariev, wrote this on Facebook.
"PACE has postponed the debates on Savchenko until Thursday. A special part of the report on captives will be drawn up. The issue of the Kremlin's other Ukrainian captives will be also considered," the MP wrote.
iy