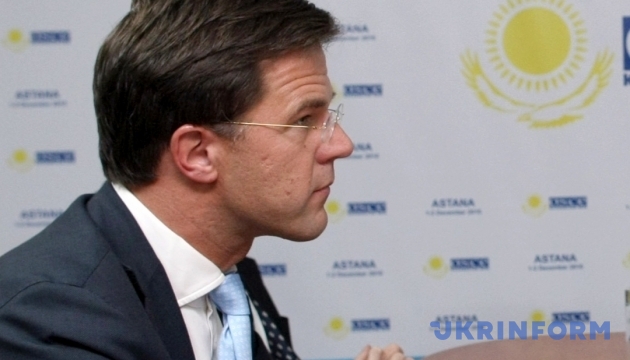 Decision on association with Ukraine to be made late June – Rutte
The Government of the Netherlands will come up with its position on the EU-Ukraine Association Agreement not earlier than late June.
Dutch Prime Minister Mark Rutte announced this in the Parliament in The Hague, Deutsche Welle reports.
First, the Dutch government is going to determine its position on a Britain's referendum on EU membership scheduled for June 23.
As reported, the Netherlands decided to initiate the amendments to the EU-Ukraine Association Agreement following the debates with participation of the political forces represented in the Parliament.
ol