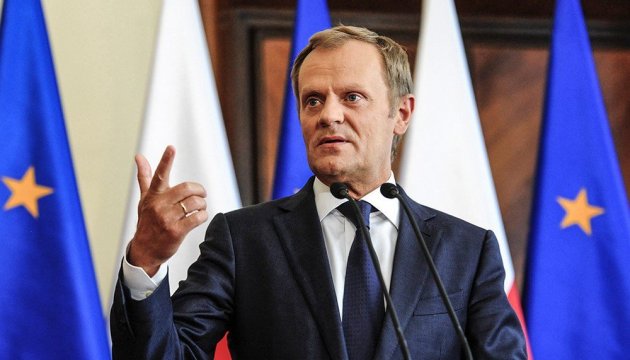 Tusk not dares to involve Poland in Ukraine's conflict settlement – Waszczykowski
Former Prime Minister of Poland Donald Tusk rejected the initiative of President of Belarus Alexander Lukashenko for cooperation to find a solution to the Russian-Ukrainian conflict two years ago.
Polish Foreign Minister Witold Waszczykowski said this on the air of Trojka Polish radio.
"During my recent visit to Belarus and conversation with President Lukashenko, I was surprised to learn that Lukashenko offered Prime Minister Tusk cooperation to find a solution to this conflict a few years ago. Indeed, we have found the document of those negotiations in the Ministry of Foreign Affairs and everything indicates that Tusk did not agree to that peace initiative," Waszczykowski said.
The Polish Foreign Minister added that Poland would not now insist on the change of the Minsk format of negotiations and Warsaw's joining the peace talks "until there is a hope that the Minsk Agreements can be fulfilled."
ol