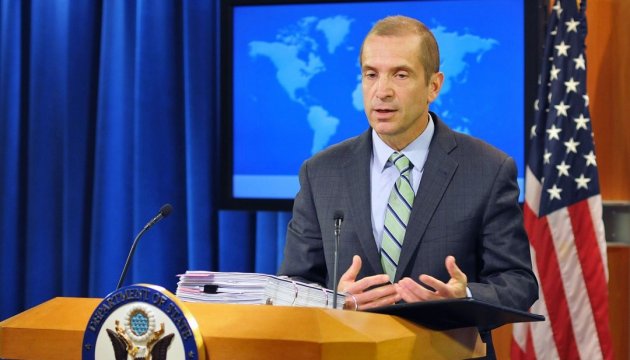 Washington disappointed by results of Dutch Referendum - U.S. State Department
U.S. State Department Deputy Spokesperson Mark C. Toner has said that the United States is disappointed by the results of a referendum held in the Netherlands in the support of an EU-Ukraine association agreement.
"We're disappointed by the results, but we do respect the views of the Dutch people and we respect the Dutch political process," Toner said at a daily press briefing in Washington on April 6, own Ukrinform correspondent reports.
He also noted that the Dutch government should decide on further steps in this issue and the United States would respect this process.
At the same time, according to Toner, the Unites States "believes this association agreement is in the best interests of Ukraine, the U.S., and the European Union," and the country still stands by this position.
iy