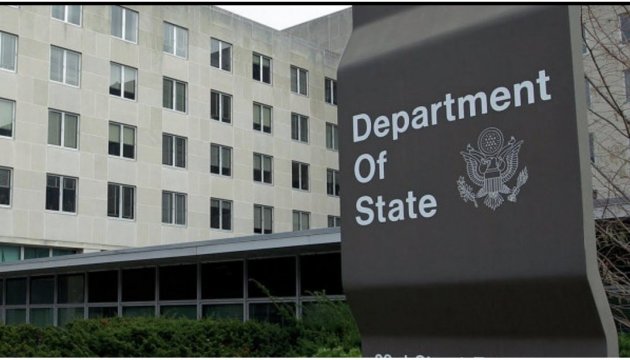 Ukraine should independently decide on its future - U.S. State Department
The Ukrainian people have a sovereign right to decide on their country's future, and neither Russia, nor the United States should influence this process.
U.S. State Department Deputy Spokesperson Mark C. Toner this at a daily press briefing on April 6, own Ukrinform correspondent reports.
"It's not for Russia, it's not for anyone to decide which way or which path Ukraine wants to pursue, but it should have the right to its – the Ukrainian people should have the right to pursue closer ties with the West if it wants to and stronger economic ties and stronger democratic institutions. That's its own right, sovereign right," Toner said.
He also said that he hopes that negative results of the Dutch referendum "will not affect that process to continue closer ties to the European Union",
The U.S. State Department deputy spokesperson also recalled the words of Ukrainian President Petro Poroshenko that Ukraine continues the work towards an association agreement, and takes the steps needed in terms of reforms and other measures.
"We support them [Ukrainians] in those efforts," Toner said.
He also added that the agreement had been already ratified by all other members of the EU, so "there is support for this document".
iy