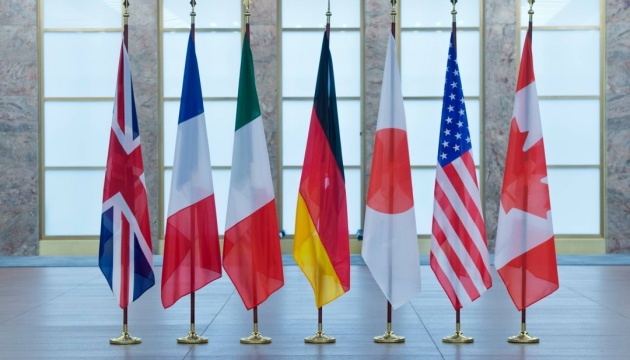 Japan will raise issue of Ukraine at G7 summit
Japan will raise the issue of the situation in Ukraine at the summit of the G7 leaders.
Prime Minister of Japan Shinzo Abe said this after a meeting with President of Ukraine Petro Poroshenko in Tokyo, president's press secretary Sviatoslav Tsegolko wrote this on his Twitter page.
"I'll raise the issue of Ukraine at the G7 summit in Japan – Prime Minister Abe," Tsegolko wrote.
iy