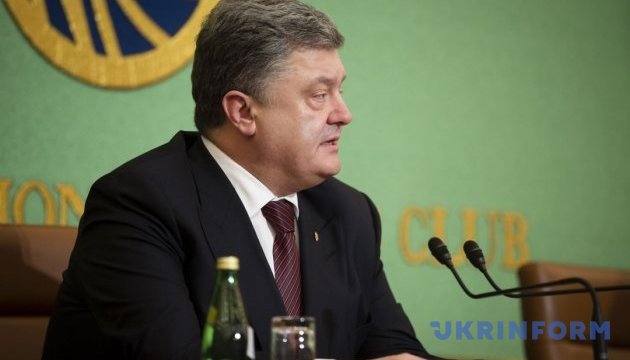 President calls on lawmakers to accelerate coalition formation and new prime minister appointment
President Petro Poroshenko does everything in order to accelerate the formation of pro-European majority in parliament, but above all it is the responsibility of the legislature.
He told the National Press Club in Tokyo, Japan, Ukrinform reports.
He added that the decision on the issue cannot be put off, but it is extremely important to select a program that will unite the Rada coalition. The President believes that this program should feature an effective pro-European anti-corruption reform for the state, including the constitutional reform of the judicial system, the constitutional reform related to decentralization, implementation of the memorandum with the IMF, including economic agreement with the EU and the implementation of the Minsk agreements.
"These are issues which will be offered to be included in the program for parliament's agenda," he said.
tl