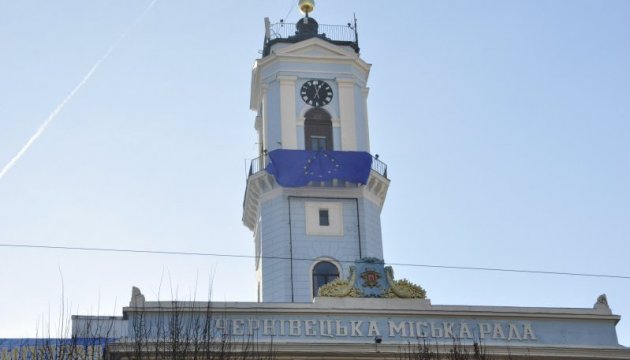 Chernivtsi city council bans display of external signs containing word "Russia"
Chernivtsi city council has passed a resolution to ban the use of signs containing the word "Russia" and its derivative words and combinations.
This decision the city representatives have adopted at the latest session of the city council. The same resolution also stipulates a dismantling of the concrete plate carrying the name of the partner city Podolsk of Russia installed on Partner Cities Alley in Chernivtsi.
The Ukrinform's local correspondent reports.
"…Managers, co-owners, business owners, chiefs of organizations in the ten-day term to conduct operational measures to dismantle signs, ads, billboards, boards where the word or word combination "Russia" is written," said the text of the resolution, which was supported by 37 representatives present in the hall.
According to city mayor Oleksiy Kaspruk, concrete plate bearing the symbols and names of the other two cities, which cooperate closely with Chernivtsi - Iasi and Chisinau, will be mounted soon in Partner Cities Alley.
tl