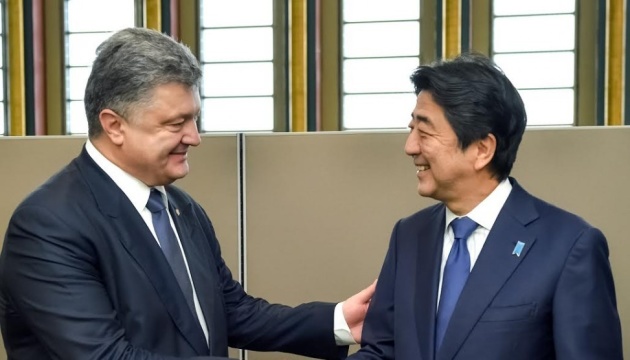 Poroshenko travels on official visit to Japan
President of Ukraine Petro Poroshenko will travel on the official visit to Japan, which will last from 5 April to 7 April.
The press service of the President told Ukrinform during the visit Poroshenko is scheduled to meet with representatives of the Ukrainian community in Japan, speaker of the House of Representatives of Japan parliament T. Osima, speaker of the House of Advisors of Japan parliament M. Yamadzaki, and Japanese prime minister S. Abe.
On the last day of the visit on April 7, Poroshenko is planned to meet with Emperor Akihito of Japan and Empress Michiko.
During the meetings the sides will discuss a number of issues on bilateral cooperation and current issues of the international agenda in the context of Japan presidency in G7.
tl